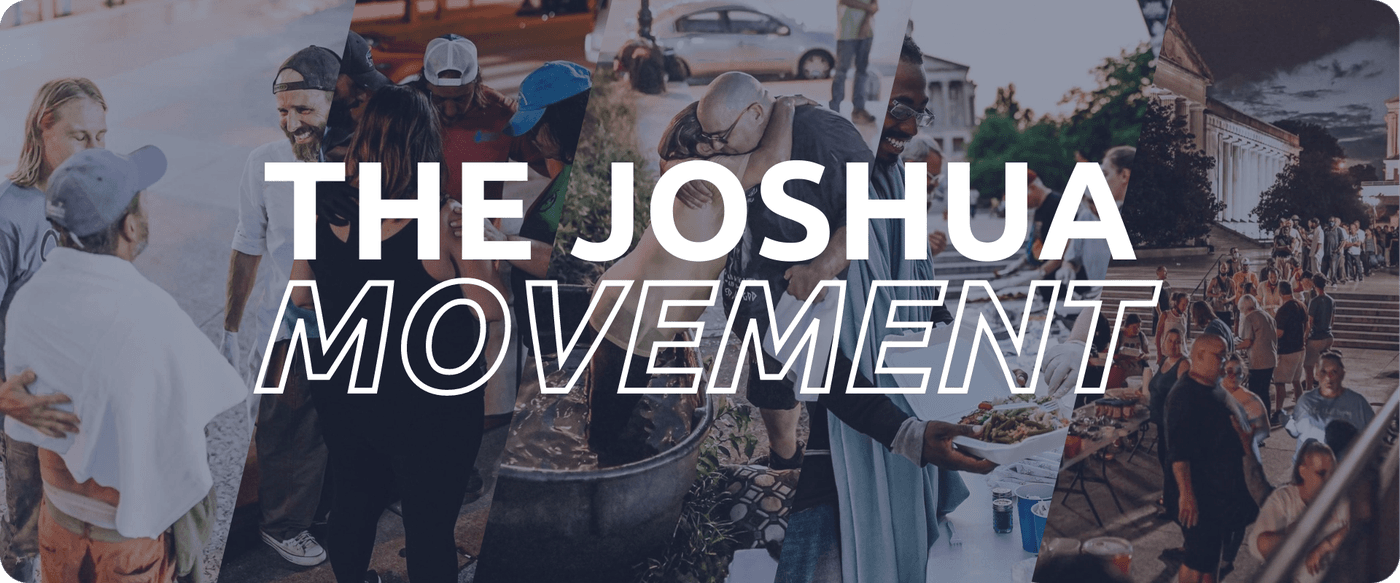 Each Tuesday night at 7:30 the Joshua Movement ministers to 400-600 of our unhoused friends. We kick off each night with a home cooked meal. We remind them that they are all God's Children, they're perfect in the eyes of the Lord, and that He loves each and every one of us. We pray and build relationships with each and every one of the people that come to see us, and we love it!
Joshua Movement sees tremendous breakthrough of the Kingdom of God, every week. We see lives transformed and hearts surrendered to Jesus. Extraordinary healings, deliverance, baptism, and so much more happens every week.
Testimony
Thank you Jesus for this beautiful night! The past couple of weeks, I have had the blessing of being able to stand alongside the Joshua Movement on Tuesday nights and give back to the unhoused community of Nashville. What makes this so special is a few days before me and Miss Erica left Nashville to go We Do Recover Ministries in Lebanon, we stood in the line at the Joshua Movement, cold, wet, and hungry. And God, through the Joshua Movement, loved us, gave us food to eat, and blankets to get warm. Thank you Joshua Movement for being the hands of God at the time we needed it most. I also want to say a special thank you to my wife Miss Erica, who has been coming with me these past few weeks to [serve] those who may be struggling and think all hope is gone. The last night we stood on the other side of the line of the Joshua Movement we were also hopeless lost in addiction and alcoholism living in a tent not married. Today, by the grace of God and the help of too many to mention, we have hope, we are clean, sober, married, and trying to be a beacon of hope to the hopeless. - Erica and Billy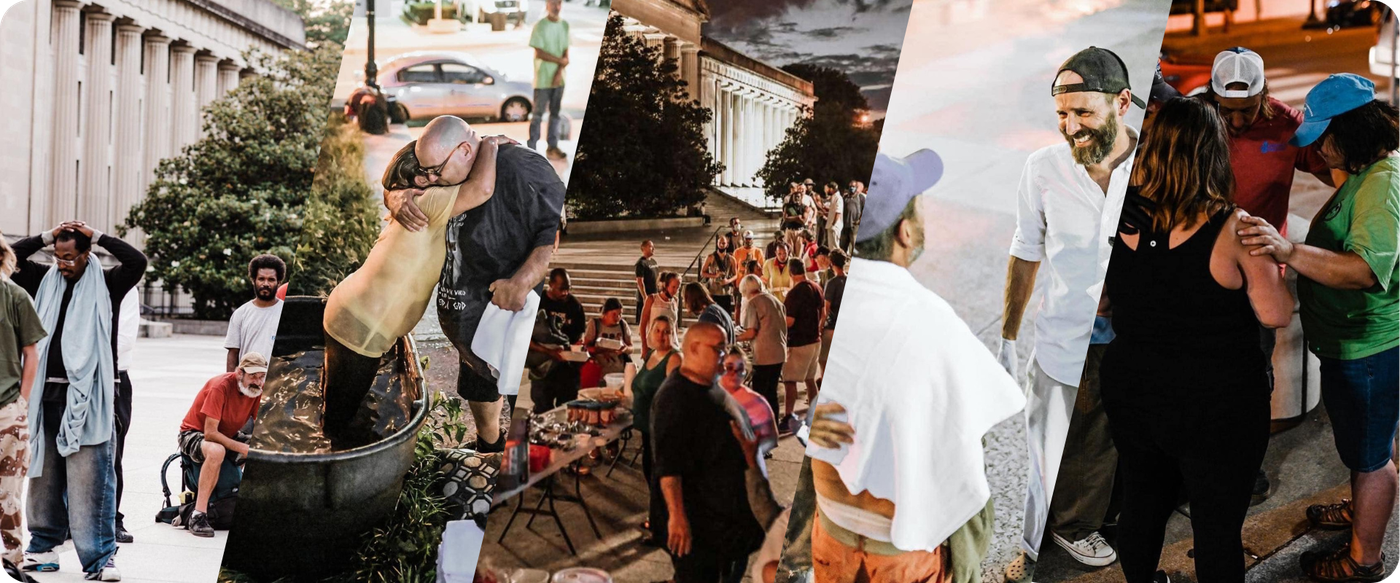 Joshua Movement Needs
Joshua Movement relies on your donations. We are always accepting donations in a variety of ways. Donations for things like canned goods, hats, gloves, tents, umbrellas, and much more are accepted every Sunday at Unite Church and on Tuesday nights at War Memorial Auditorium in Nashville.
We also need you! Joshua Movement is always in need of volunteers to support us throughout the evening on Tuesdays, as well as other ways throughout the week. If you'd like to volunteer at Joshua Movement, just come to War Memorial Auditorium in Nashville at 7 PM on Tuesdays and we will find a place for you!
Click the button below for just a few ways to support The Joshua Movement.
Follow The Joshua Movement on Facebook to stay up to date with the wonderful ministry!